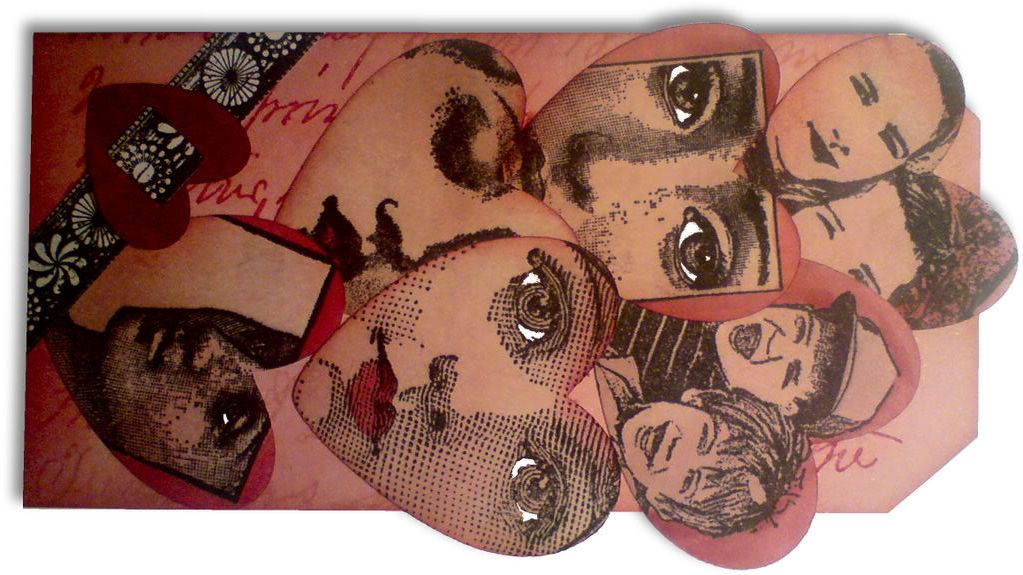 Let me start by saying that the photo for this has come out a bit weird! The colour is rich at the bottom and a bit washed out at the top. I'm not sure what's caused that - hopefully you can still see it well enough to see what's going on!
This tag is for the
Arty Girlz
"Faces" challenge (I hope I'm not barred from taking part cos I'm not a girl!) and the
De Creatie
"Hearts" challenge.
I drew the heart on my computer as a ribbon slider, and then cut out several on my cricut, in various sizes, both with and without the slots for the ribbon to go through. Faces were stamped with black versafine, the hearts were tinted with tattered rose distress pad, and edged with fired brick. Finally I finished off by using a signo white pen to colour some of the eyes, and added a ribbon slider in the bottom corner.
I hope you like it! Click on the image for a larger view :o)