I
know, I know, that title is a really cheesy pun! lol Cut me some slack, we're all allowed one every now and then, as long as we don't make a habit of it. Come to think of it, I often have cheesy puns as my post titles, so it's a little late for you to start complaining about it now! :)
This weeks theme on the
Simon Says Stamp and Show Challenge
is "No Rules". I've had this vintage printer's tray for quite some time now, it was a gift from a friend (thank you Andrea!). A similar effect can be achieved using the Tim Holtz Configurations printers tray.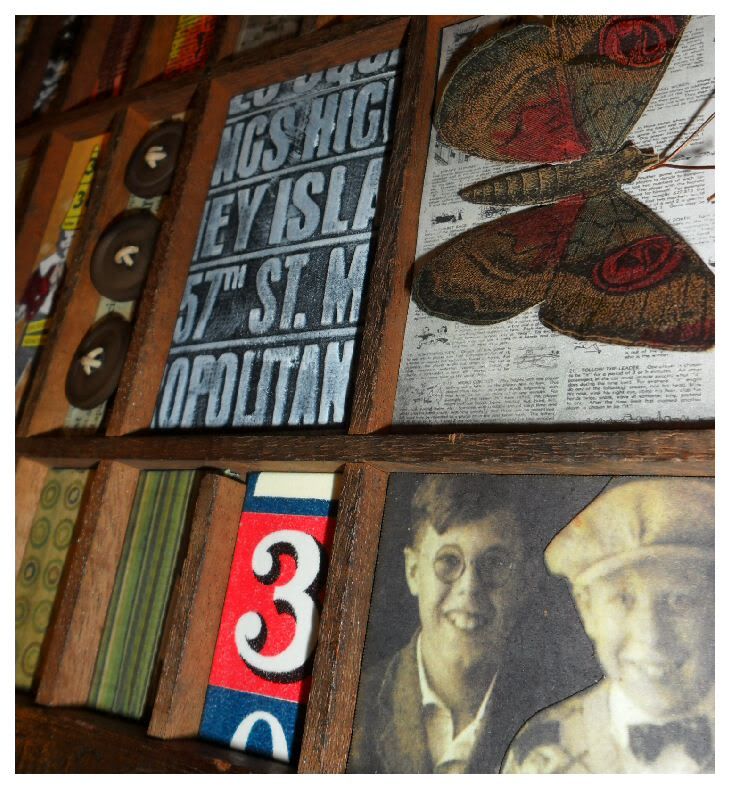 I'm not really quite sure why, but when I started this piece I really hadn't taken on board quite how much work it was going to involve! 28 or so individual panels to create is quite a task!
I won't go into detail on all the panels, but a few highlights...
The subway sign was embossed on black card with the Tim Holtz Subway embossing folder, then I sponged white paint onto it to highlight the lettering. Some of the panels were covered with tissue tape, others were from the Retro Grunge, Kraft Resist and Lost and Found paper stacks.
Supplies I used included:
Simon Says Stamp
is offering a $50 gift voucher as the prize again this week, just make something for the challenge and you could the winner! The winner will be chosen at random from those who enter the challenge, so why not give it a try? At the very least why not head over to the
Challenge Blog
to see how the other members of the design team have interpreted this weeks theme! :)