T
ime to upload more free cutting files - I must say I've really been neglecting these of late, so I apologise for that!
There are 4 designs available, 4, 5, 6 and 8 sided boxes with lids. The download links below include SVG, DXF and JPG versions (apart from the 8 sided box). I've included SVG and DXF versions of the 8 sided box, which was designed by Annette over at Scrap Happens Here, and converted to digital form by myself. If you want instructions on how to cut it by hand, you can find it on her blog here.
As ever, please don't pass these files around. They will be permanently free here so please direct others to come here to download them. Notice the new tab at the top of this page? "Cutting Files" will take you to the full list of available files.
Instructions for assembly:
1. Cut out a lid and as many box pieces as you need, 1 for each layer. Remember to make each box piece smaller than the last, so that they nest easily inside each other.
2. Score and fold along the dotted lines, then flatten again.
3. Placing the largest piece on the bottom, apply adhesive as shown, and fix the next piece in place, centered on the bottom piece. Continue until you have a stack of box pieces, largest at the bottom, smallest at the top.
4. Fold the lid as shown and adhere tabs in place.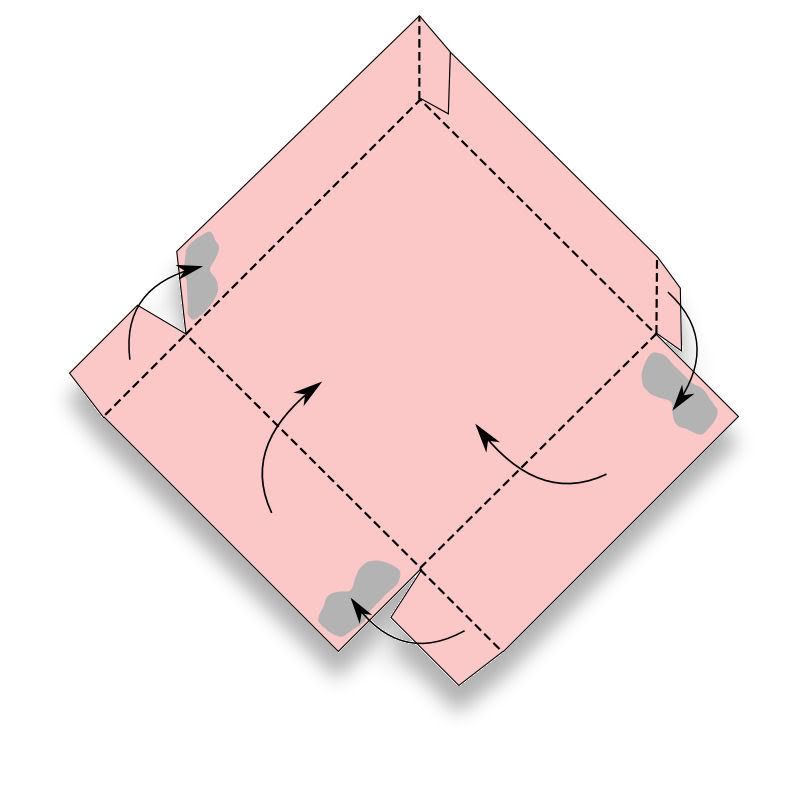 5. Fold up the sides of your box and place the lid on top. You're ready to start decorating and embellishing your exploding box!
The files are available as SVG, DXF and JPG, which can be used with most digital cutters. For those of you who may want to print them out and cut with scissors, the JPG file can be printed from most image/photo editing programs.