This project is based around the movie descriptions in an Air Canada in-flight magazine. They were so short that taken out of context the sentences seemed a little bizarre, and many of them were not even recognisable as the movies they were supposed to be describing!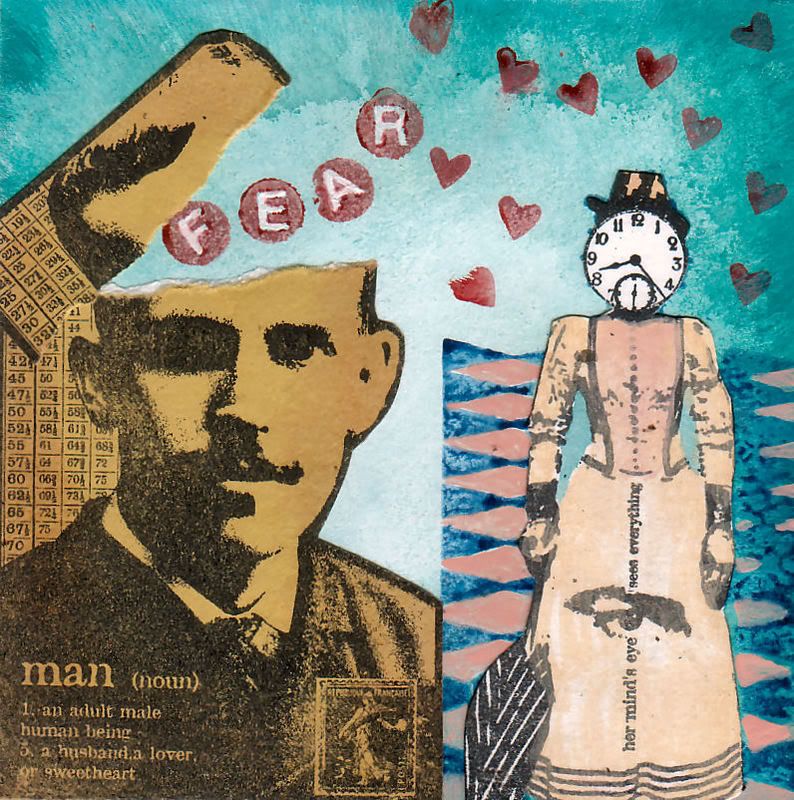 Pages 1/2 - "A commitment-phobic man keeps falling for a woman with no short term memory".
Pages 4/5 - "A professor framed for a murder in the Louvre unravels a religious mystery".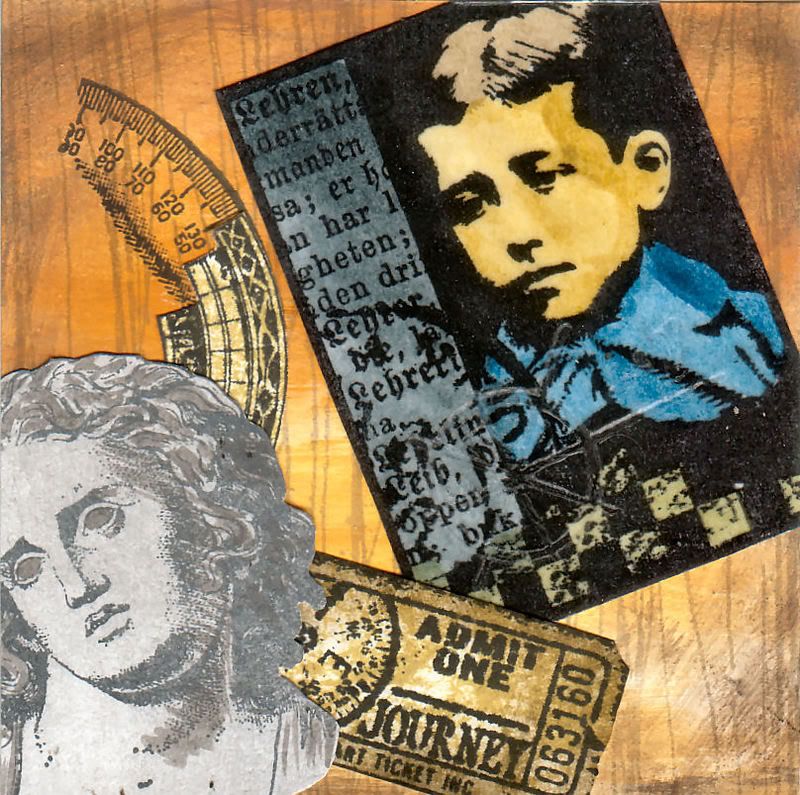 Pages 6/7 - "The son of a brilliant archaeologist receives the ancient map that his father died to protect".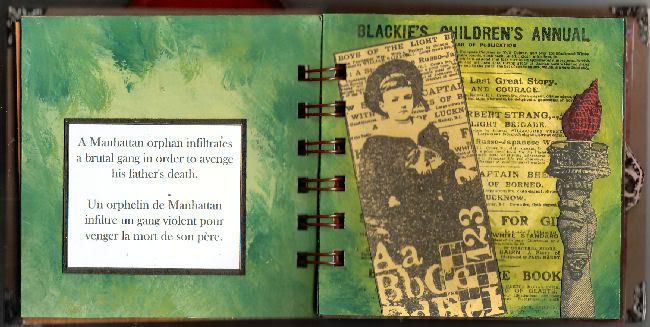 Pages 8/9 - "A Manhattan orphan infiltrates a brutal gang in order to avenge his father's death".
Pages 10/11 - "After a series of unsuccesful romantic set-ups, a visually impaired man meets a woman he could fall for".
Pages 12/13 - "Stripped of her noblesse, a French woman goes to Versailles to try and win back her status". The attached mini-book contains an account of the famous case of "The Ghosts of Versailles", in which 2 women on holiday in Paris in 1901 claimed to have gone back to the time of Marie Antoinette.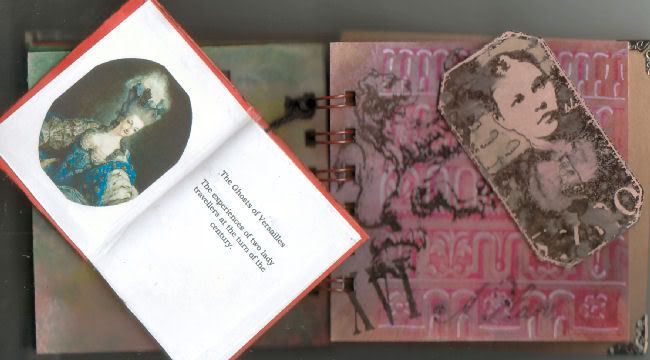 Comments welcomed!